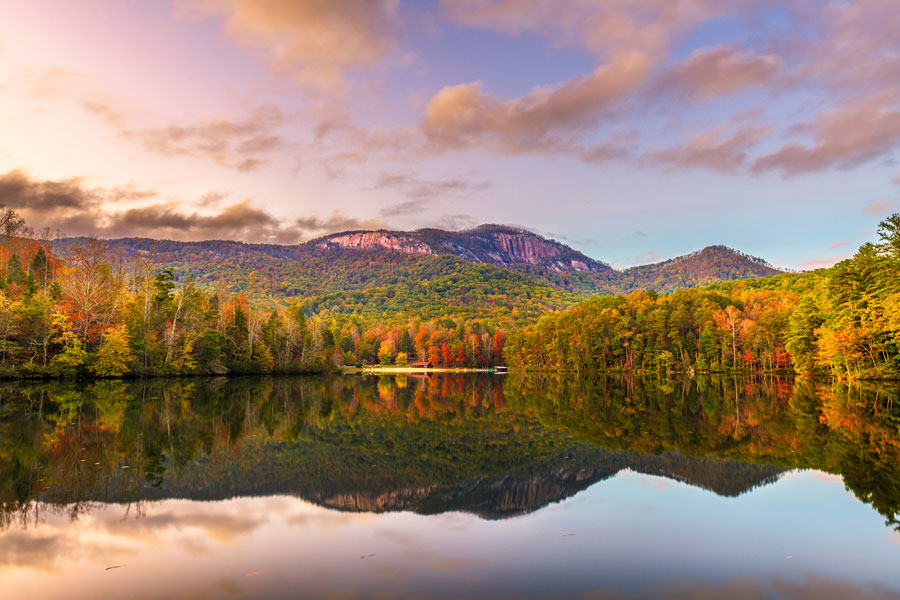 Nestled in a quiet corner of Northwest South Carolina is the picturesque city of Pickens. Largely appealing due to the abundance of gifts from Mother Nature, this suburb found near the North Carolina border is where time stops so that its more than 3,000 residents (as per 2021 census figures) and visitors can appreciate the majesty of their surroundings. The cost of living is well within everyone's means and Pickens, SC's strategic location in the foothills of the Blue Ridge Mountains presents various opportunities for enjoying the Great Outdoors and living in the moment.
Find out through this guide what makes Pickens one of the best cities to live in South Carolina and why moving here is the wisest decision you'll ever make.
Live in one of South Carolina's best-kept secrets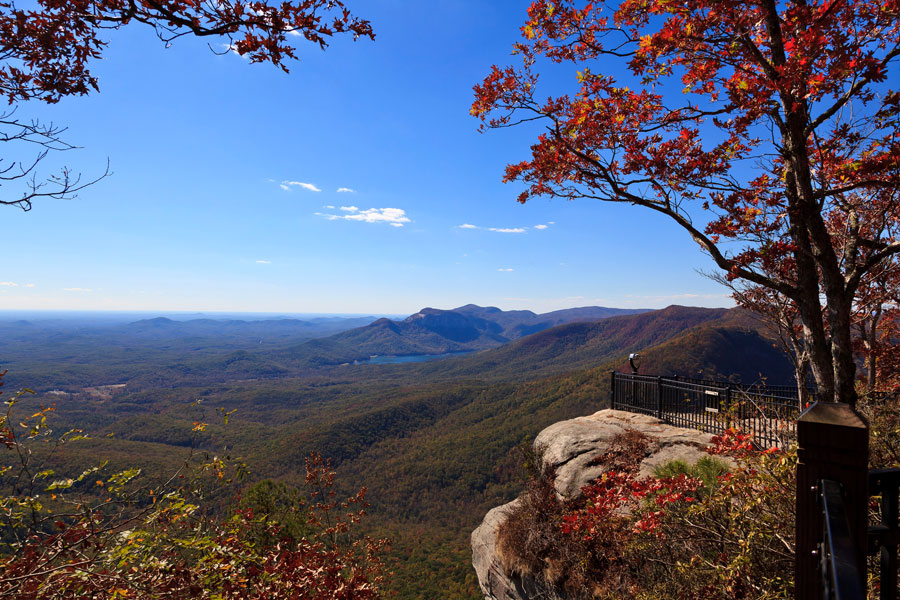 Spanning a little more than 3 square miles, the City of Pickens is rather small. However, it more than makes up for its petite size by having some of the most spectacular vistas in the whole county, being 338 miles above sea level. One can never go short of things to do in Pickens thanks to its excellent climate, extensive outdoor recreation opportunities, and historical sites.
Make no mistake, though: while Pickens may seem remote, you're still never far from creature comforts that make this suburb a convenient place to live in. You can find a decent selection of interesting shops, dining spots, and art galleries for an urban fix.
A glimpse into Pickens' past
It's interesting to note that a town was formed around a courthouse and not the other way around – this was how the city of Pickens began. As the old Pendleton District began to grow, legislators decided in 1826 to divide the area into two counties: Anderson County and Pickens County. A courthouse was constructed on the west bank of the Keowee River which was named Pickens Courthouse. It was around 1868 when a new courthouse was built in the city's present site, and those living by the original Keowee River courthouse moved to the periphery of the new one. From there, the town of Pickens Courthouse (which was eventually shortened to just Pickens) was established,
Pickens figured prominently throughout history, starting with the American Revolution and then moving toward industrialization with the rise of the Southern Railway that cut through the town. Commerce came in and with it, strong industries that buoyed Pickens and the rest of Pickens County like cotton cultivation, textile, and manufacturing. Along with the improvements here came new settlers determined to strengthen the area's economic muscle while respecting the beautiful surroundings.
Pickens became a city in 1998 but was only officially designated as one by the Census Bureau three years later. It currently stands as the county seat of Picken County.
Why you should consider living in Pickens, SC
There's nothing like the freedom of wide-open spaces that can be explored either by oneself or with friends and/or family. This is, by far, the most attractive source of Pickens' appeal. But more than that, Pickens offers residents a portal back in time with its historic downtown area and other historic landmarks. The surrounding mountains also beckon to be explored, its trails rich with scenic vistas, interesting flora and fauna, and amazing water features.
Below is a breakdown of the reasons why choosing Pickens for your next home is a wise idea:
COST OF LIVING. Pickens' cost of living is 13.6% lower than the national average and 3.2% lower than that of the entire state. Even while health and utilities indices were relatively high in Pickens, this was offset by more affordable housing. Given these figures, residents are better able to enjoy what their city can offer as they have more money in their pockets.

ECONOMY AND JOBS. Pickens' unemployment rate is lower than the national average at 3.2%. Like most of South Carolina, jobs here are typically administrative or in the service sector. Pickens, in itself, thrives with a steady economy that gives rise to investments and employment. But residents also have the advantage of proximity to other areas that also flex their economic muscles like Greenville and Anderson County, and a good number of them hold jobs there.

SCHOOLS AND EDUCATION. If quality education for your children is what you're looking for then you'll be glad to know that Pickens has some nearby schools that rank high in this aspect. Pickens High School along Blue Flame Drive and Ambler Elementary School on Ambler School Road are among the better public schools of note. Among private schools, Holy Trinity Episcopal Day School is a top-ranked private school in the Upstate.

RESTAURANTS. Food trips can be fun in Pickens with dining options ranging from American classics to Asian and Mexican favorites. Here are some of Pickens' best restaurants to visit in your food crawl:

MUST-SEE ATTRACTIONS. You can choose to live a laid-back lifestyle when you move to Pickens or you can tap your inner adventurer and try out everything fun and exciting that Pickens has to offer. For those with an adventurous streak, here's a list of some of the top attractions to visit in this Upstate city:

Table Rock State Park. This state park has multiple hiking trails with various difficulty levels, so anyone from newbie hikers to experienced ones can easily navigate their choice of paths. If hiking is not for you, there are cool swimming holes and picnic areas with tables for families to enjoy.

Table Rock Tea Company. What began as Steve and Jennifer Lorch's experimentation on whether Camellia Sinensis could thrive on American soil or not blossomed into the tea farm that is today. It also offers tours for those interested in learning the process of cultivating tea plants, among many others.

Pumpkintown General Store. Every inch a small-town diner, this beloved local hub is where you can enjoy affordable breakfast and lunch items in a homey and welcoming atmosphere.

Doodle Trail. A vital link between the cities of Pickens and Easley, this 7.5-mile multi-use trail is available for use to hikers, bikers, joggers, and even rollerbladers. Opened in 2015, this paved trail offers lots of tree shade and scenic views that make for an exciting and cool walk.

Pickens County Museum of Art and History. This is where you can fully understand the art and history of Pickens. Housed in a former county prison, the museum has an extensive display of original local art and artifacts.

Hagood Mill Historic Site. This is Pickens's history spread out over 50 acres. The Mill has been restored to Its former glory and gives visitors a glimpse of the County's historical past.

Hagood Creek Petroglyph Site. First discovered by the Hagood Mill Historic Site in 1993, this series of prehistoric sketches in rock formations reveals the artistic expression of Pickens' earliest citizens. A viewing center was built over the stone and the carvings are now encased behind a transparent window in a climate-controlled room.

The Market at the Mill. This is a community-based mini-mall located along Pumpkintown Highway that houses more than 100 shops. Browse unique handicrafts, clothing, jewelry, and antiques, and do so with a full stomach. Try the artisan food and beverages as you walk around the market.
Pickens, South Carolina real estate market climate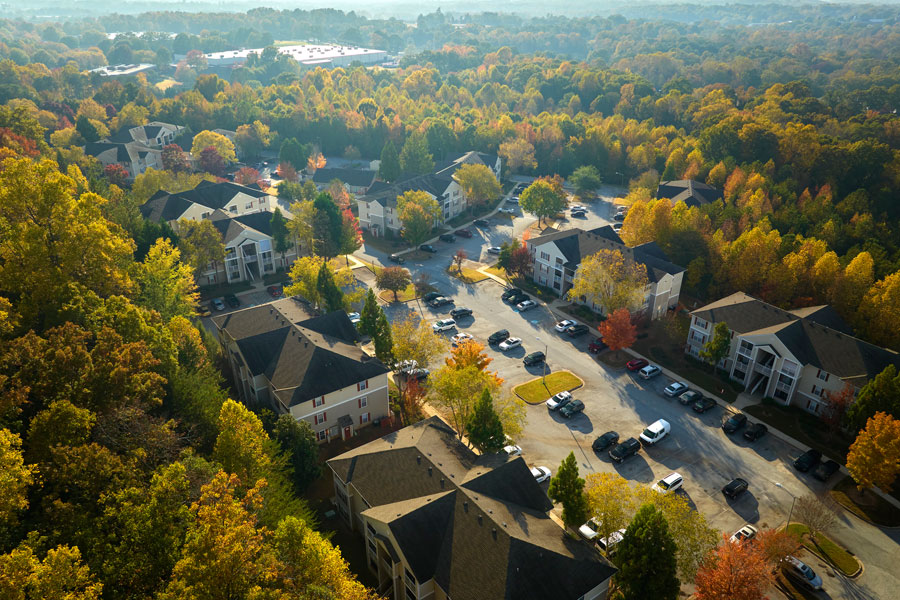 Real estate in Pickens. SC has been on a gentle incline, with home values increasing by more than double their prices since 2020. The median price for sold homes in Pickens has been in and around the territory of $300,000 since last year, with March figures set at almost $290,000. The market as a whole is balanced but leaning more toward the buyers' side, indicating a more stable housing inventory and buyers being more capable of negotiating for more favorable terms. This is the perfect time to bat for a home in Pickens, given the present circumstances.
Properties for sale in Pickens, SC are composed of single-family homes and vacant lots, the latter of which could go as high as $2.5 million, given the extent of coverage at roughly 247 acres. Among single-family homes, the more expensive one fetches a price of more than half a million dollars.
Interestingly, homes in Pickens, SC are almost equally divided between owners (51.6%) and renters (48.4%). This is an indication of the opportunity for investing in homes in Pickens for use as rentals.
Popular architectural designs
As an area steeped in history, homes in Pickens and the rest of South Carolina have stories to tell. This can be seen in the most popular architectural designs here. Here are three of the most common architectural types you will likely encounter when you begin your real estate journey toward living in Pickens, SC.
Plantation Style
Throughout South Carolina, including Pickens, you will find plenty of countryside, plantation-style homes with French colonial and neoclassical features. Often found among luxury homes, they feature vast tracks of land. Plantation homes are typically pre-civil war homes with Greek columns and spacious front porches and balconies. These traditional and classic Southern designs often feature large spaces for entertainment and symmetric designs that appeal to the eyes.
Often, a plantation home would have more than one house on the property and the main house would be grand and sprawling.
Low Country Cottage Style
These are beautifully set homes with a touch of farm and country details. It features a diverse coastal architectural style housed In a rectangular structure with shaded wrap-around porches and outdoor areas. These are more modern and compact than plantation homes and include open floor plans with a large entry and parlor.
Craftsman-Inspired Beach Houses
Craftsman beach homes are examples of classic Southern Carolina living with their simple elegance and functional designs. These homes are typically bungalows with a low-pitched, gabled roof and a shaded front porch. They are made to complement the natural setting and this is done by using organic finishes like river rock, glass, wood, and slate.
Charleston Single House
A classic South Carolina design, the Charleston single home is an iconic style found among many Pickens properties. The distinct features of this type of home are the narrow sides between houses. This affords each home some privacy despite the narrow residential lots allotted to them. In keeping with the home's flow, rooms are also narrow and span the entire length of the home. With limited street frontage, Charleston-style homes often have impressive porches that capture the attention of people passing by.
Amenities in Pickens, SC's single-family homes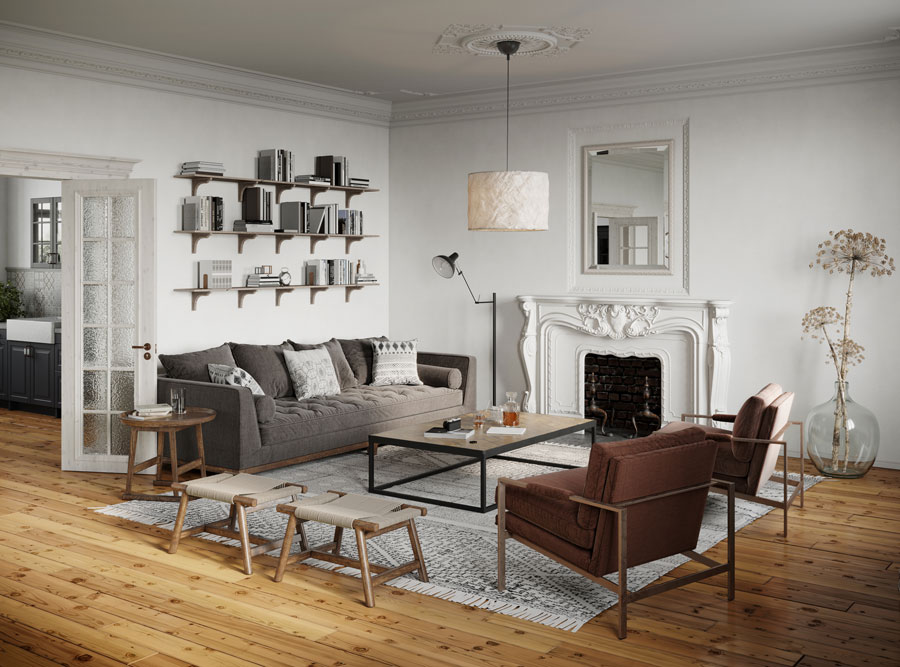 Living in Pickens, SC, many of the homes here are historical and spacious, with several square feet of space dedicated toward outdoor living areas. These may include outdoor kitchens and/or grilling areas that are perfect for entertaining family, friends, and neighbors with that famous Southern hospitality.
Typical homes in Pickens, SC have at least three bedrooms, two bathrooms, and a powder room. Among the more luxurious homes, bedrooms may include special features such as vanity areas, walk-in closets, and dressing areas. The kitchen comes complete with the latest appliances, smart technology, and countertop finishes using high-quality materials like granite, marble, or quartz.
Overall, investing in a Pickens home means you're never far from both modern attractions and conveniences while still embracing a small-town lifestyle. It's the perfect place for families to set down roots and for retirees to enjoy the best years of their lives. You'll never regret buying a home now and living in Pickens for the long term. And, with the area's strategic location close to the Blue Ridge Mountains and the many outdoor attractions to visit, the potential for investing in a rental and making handsome profits from the endeavor is possible.
Embark on your real estate journey with Ink Properties
Whether you're looking for a relocation home, a vacation property, or a nursing home in Pickens, SC, it pays to work with a local real estate professional with years of experience. Ink Properties is your best bet in making sure you find the home of your dreams.
Led by lawyer, broker-in-charge, and Greenville, South Carolina native Brandon C. Hall, Ink Properties specializes in vacation homes and client relocation to South Carolina from out of state. Once you're ready to start your home-buying journey in Pickens, one of the best cities to live in South Carolina, let the elite team of Realtors from Ink Properties be your guide for a personalized and stress-free end-to-end transaction.
Call Ink Properties today at 864.565.0000 or leave a message here. You can also send them an email.